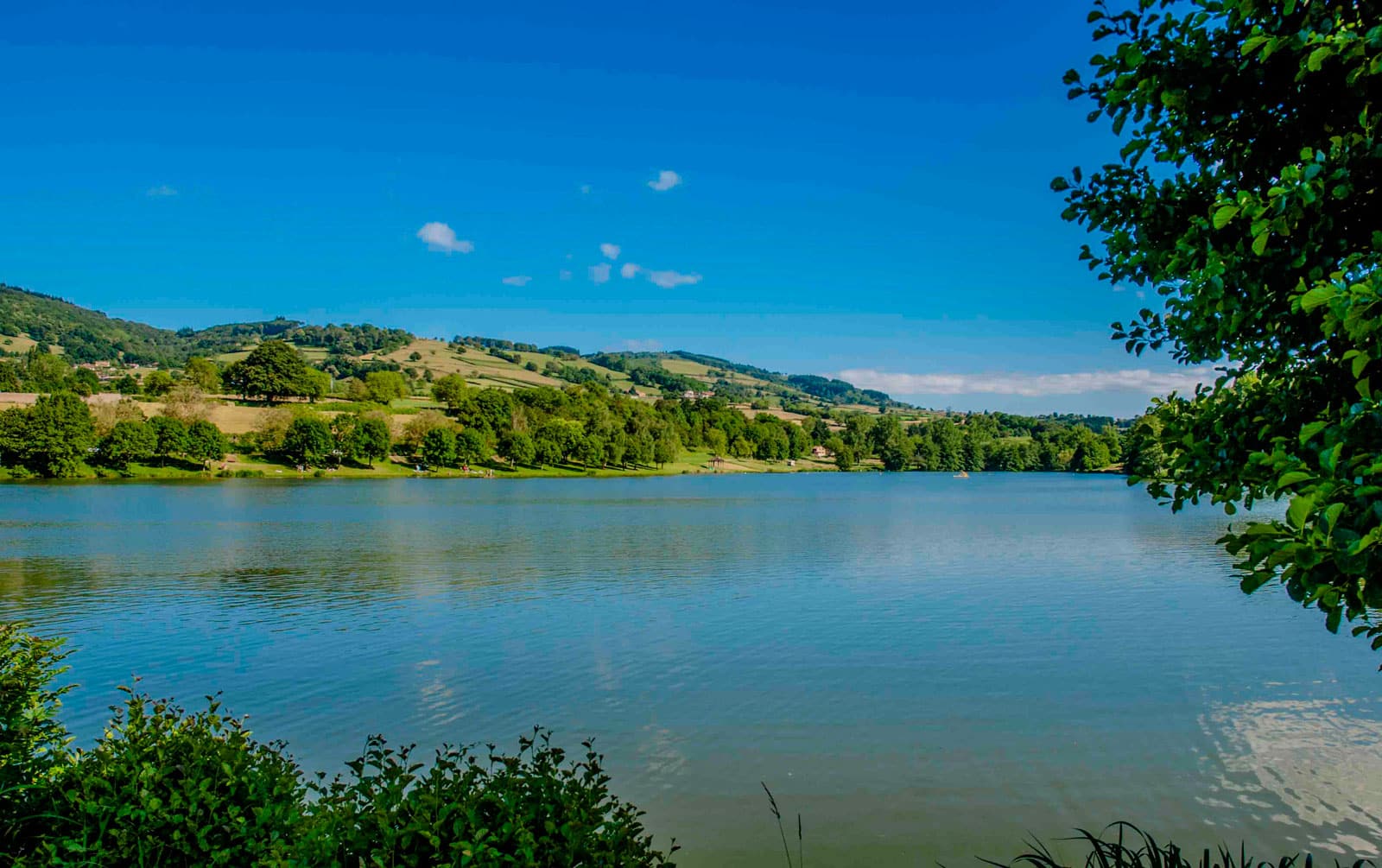 Stay in a 3 star campsite in Cluny
Discover our campsite Lac de Saint Point, in a region highly appreciated for its culture and its thousands of years of tradition. It is in this pleasant place surrounded by vineyards that you will be able to put down your suitcases and enjoy a well-deserved vacation.
Mobile home and camping pitch rental Cluny
In our establishment, we offer different types of accommodation so that you can find the ideal rental for your stay. We will welcome you as close to nature as possible in comfortable accommodations that will allow you to rest before starting a busy day.
With a breathtaking view of the lake and surrounding hills, our accommodations are suitable for all types of vacationers and can sleep up to 6 people.
From the most spacious to the most economical, our accommodations are fully equipped and have a terrace to enjoy the sun!
And for the more traditional camping enthusiasts, you can find your happiness among our camping sites.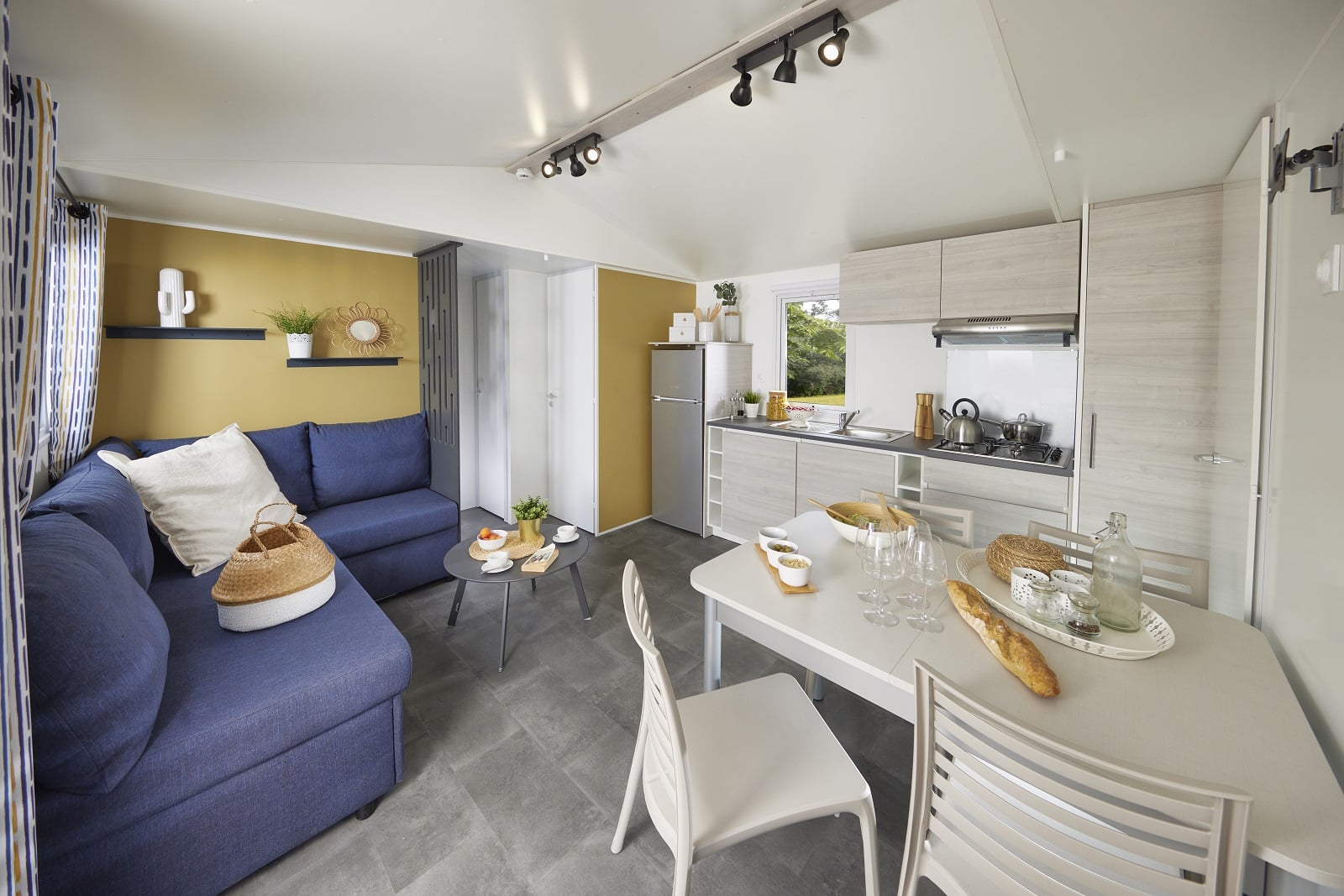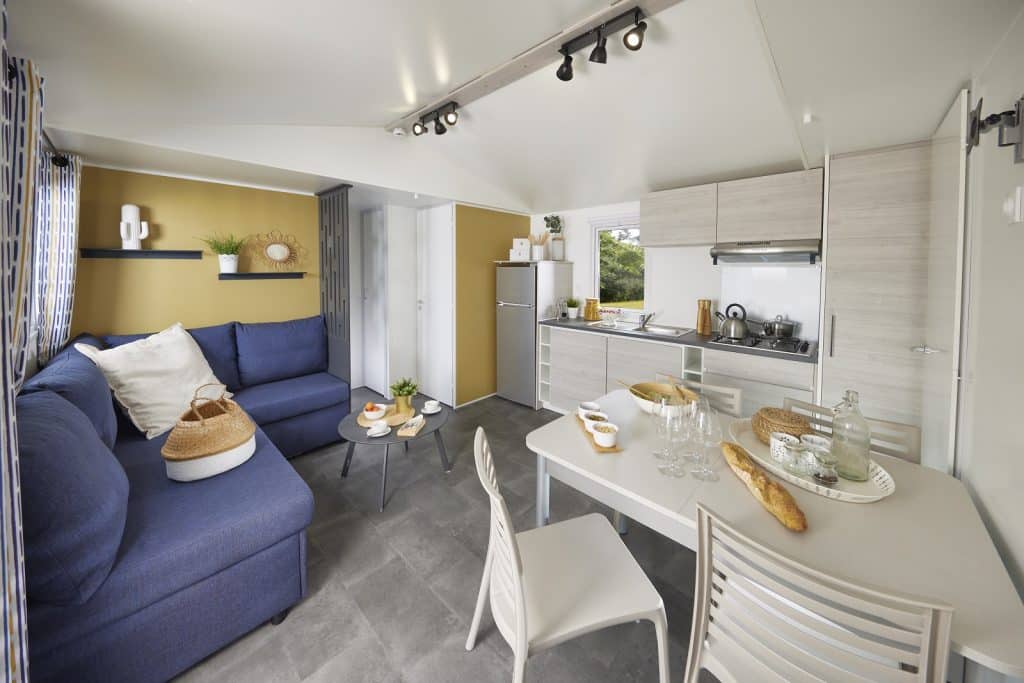 Family activities in Cluny
During your vacations in our campsite near Cluny, you will be able to enjoy all types of leisure activities, all in a friendly atmosphere conducive to relaxation.
Among the activities that appeal to our guests, don't miss our swimming lake, where swimming, fishing and pedal boats will delight both the older and the younger ones. You will also find sports fields, a playground and recreational facilities (table soccer, table tennis…) to have fun and spend your time as you wish.
Finally, animations come to spice up your afternoons as well as your evenings, in particular at the bar-restaurant where you can meet to enjoy good food. There, shows, music, friendly exchanges, laughter and local products are at the rendez-vous. It is the prospect of evenings full of surprises that await you at the 3-star campsite in Burgundy.
The Cluny Lac de Saint Point campsite
The Camping du Lac de Saint-Point is the ideal starting point to discover the heritage of South Burgundy. Just ten minutes from the lake, discover Cluny and its medieval history. Start with the Benedictine abbey, and its monastic complex, which once extended its influence and intellectual radiance throughout medieval Europe. Before the construction of St. Peter's in Rome, its abbey church was the largest in all of Christendom! Founded by the Duke of Aquitaine in the tenth century, the magnificence of the Burgundian medieval culture can still be seen there.
Once you have been seduced by the abbey, continue your visit with a good bath in history, with the Museum of Art and Archaeology, in the Gothic Palace Jean de Bourbon. You will come out of it knowing nothing about Roman art, medieval sculptures and life in the Middle Ages. For an atmosphere worthy of the "Name of the Rose", take a look at the old library, which contains the rare printed materials inherited from the Cluniacs.
Visits and tourism in camping in Cluny
As you leave the Abbey, take a look at the old wall of the abbey and its famous Cheese Tower. One hundred and twenty steps up, you will have a breathtaking view of the city and its surrounding countryside. Then, head towards the medieval city. Get lost in the alleys of Cluny, you never know, you may come across a troubadour courting his lady!
Cluny is not only a walking tour, it is also a great equestrian city. If you love horses, go to the triple gallop at the National Stud to see some of the most beautiful animals in France. Then, take the game: the racetrack is waiting for you to vibrate and bet all year long. As for the riders, the equi-vallée device, sports and events, allows them to live their passion in all South Burgundy.